German Culture Night Breaks Stereotypes – Dakota Student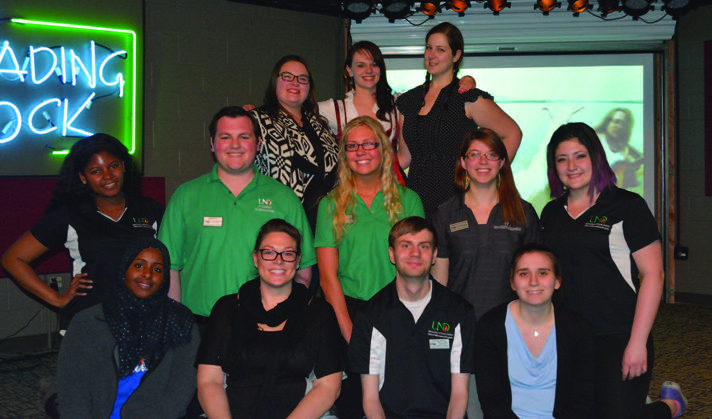 German Culture Night was held at the Memorial Union on Tuesday. Photo submitted.
Aside from a few world history lessons, it can be difficult for students to find opportunities to learn about other cultures around the world.
UND has made an effort to educate students about foreign cultures this year through its series of cultural evenings – events that introduce a specific country and teach participants about its history and various cultural differences.
Last Thursday evening at the loading dock, the students were treated to a German cultural evening.
The event raised awareness of the country's vibrant traditions and broke down long-standing stereotypes.
After a powerful opening with the German national anthem, participants received a brief overview of the country's statistics.
Second only to Russia, Germany has the largest population in Europe with its 80.2 million people fitting into a country roughly the size of Montana.
"I had no idea Germany had such a large population," said freshman Lucas Mlinar. "I can't even imagine a quarter of the American population trying to fit in a place the size of a single state."
Teaching assistant Michaela Dengg went on to review some of Germany's most famous inventions, including glue sticks, pretzels and the modern flamethrower.
"I guess when I thought of Germany, I only thought of their BMWs," Mlinar said. "It was really interesting to learn that they had such an impact on everyday life."
Once most of the facts were settled, the presenters entertained the crowd by inviting the students to take the stage and do their best to utter intimidating German tongue twisters.
"There was no way I was going up there, I couldn't have gotten the first word out," rookie Quinn Huisman said. "I can't even do tongue twisters in English."
At the end of the presentation, the participants had the opportunity to try the usual German cuisine.
"We served traditional potato soup, marble cake and a type of bratwurst which is one of the most commonly served German fast foods," Dengg said.
After sampling German cuisine, freshman David Syverson had nothing but compliments on the meal.
"I've tried several different types of kiddos in my day, and this was definitely one of the good ones," Syverson said.
A quick perch from a small group of students determined the evening was a success, and it was the direct result of nearly four weeks of planning by motivated volunteers.
"It was stressful to be fair; you have to put a whole culture in 20 to 30 minutes," Dengg said. "But it was a good time, and after that a lot of people I didn't know came up to me to say they really enjoyed the presentation."
Dengg's experience with cultural evenings served as motivation.
"I attended all the other culture nights, and at some point I decided I wanted to do this for Germany," she said. "It's a great way to promote culture on campus.
Brendan McCabe is a staff writer for The Dakota Student. He can be reached at [email protected].