Oktoberfest celebrates the region's German heritage | Winchester Star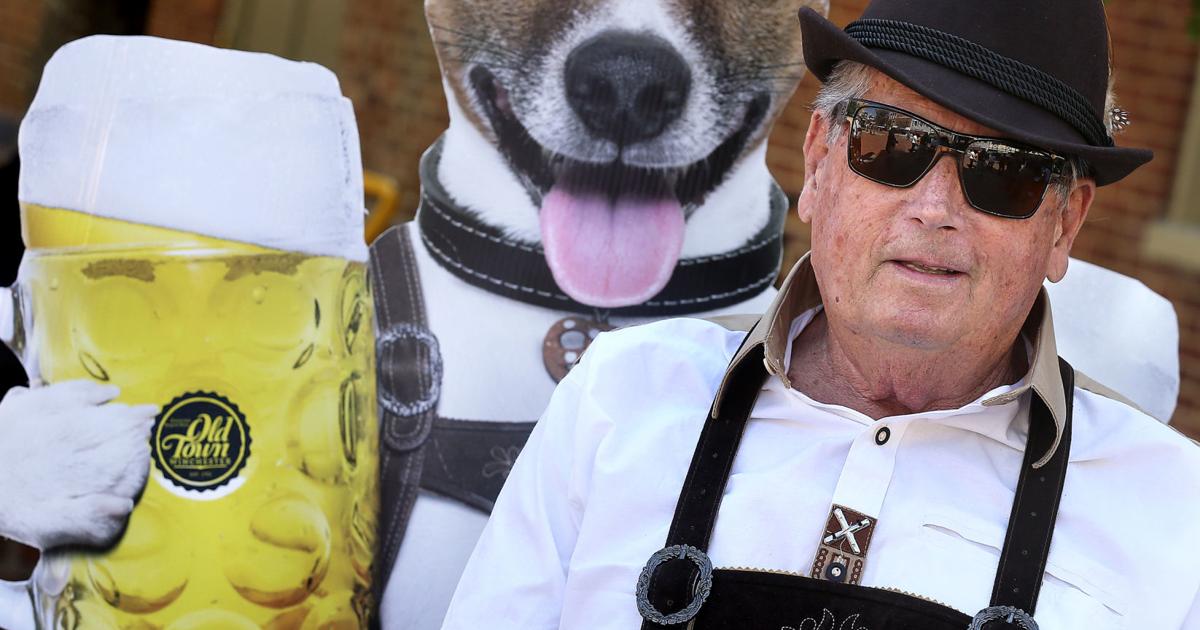 WINCHESTER – Celebrate a taste of Winchester's German heritage at the seventh annual Oktoberfest this weekend.
The event will take place from 5 p.m. to 11 p.m. on Friday and from noon to 8 p.m. on Saturday at the Loudoun Street Mall.
Ticket holders will receive a commemorative beer mug and six tastings. Customers will have a choice of over 35 different German-inspired beers to sample. Additional tastings or a full drink will be available for $5 during the event. Event entertainment is free to all attendees, but alcohol sales are limited to ticket holders.
Oktoberfest sees around 2,000 ticket holders during the two-day event.
"We see around 1,500 people a day [during Oktoberfest]some just enjoying Old Town Winchester," said Dario Savarese, president of Full Circle Marketing.
New for this year, a special Oktoberfest volunteer will serve as the event's Bürgermeister.
"Jim Sparrow was christened our Bürgermeister in September," Savarese said. "He'll be walking around and greeting people…He's been a volunteer since our freshman year and we wanted to honor him."
Savarese added that if ticket holders shared good news with the Bürgermeister, he could share a beer sample.
Also new this year and on Friday only, two Austrian Haflinger horses – named Yeager and Meister – will start a procession through the Loudoun Street Mall from 7.30pm on the corner of Cork and Loudoun streets. The procession, led by an organ grinder and the Bürgermeister, will head through the mall to the Taylor Pavilion, where they will deliver authentic samples of German Hacker-Phsorr Märzin beer to ticket holders. Savarese hopes people will join him and follow the procession through the mall.
On Friday and Saturday at the Taylor Pavilion, The Continentals, a high-energy polka band from Washington, DC, will once again return to entertain the Oktoberfest crowd. On Saturday, more than 30 members of the Alt Washingtonia Schuhplattler Verein, the "Original Bavarian Dance Club of Washington, DC," will perform in authentic German costume.
Visitors will also find a cartoonist, a photo booth, and a mug-holding contest during the event. A costume contest will take place on Saturday.
"It will be a lot of fun," Savarese said. "We hope people can get out."
Tickets are $20 in advance and $25 on event days. Tickets are valid for one day only. Advance ticket sales are good until 5 p.m. Thursday at local businesses and until midnight Thursday online. Tickets can be purchased at Total Image & Workingman's Store, Espresso Bar and Café, Compass West Realty, Apple Federal Credit Union, and the Winchester-Frederick County Convention and Visitors Bureau. To buy tickets online and get more information, visit www.enjoyotw.com.
Oktoberfest benefits the SPCA of Winchester, Frederick and Clarke and is presented by Compass West Realty.