UCCtoberfest pays homage to German culture – The Observer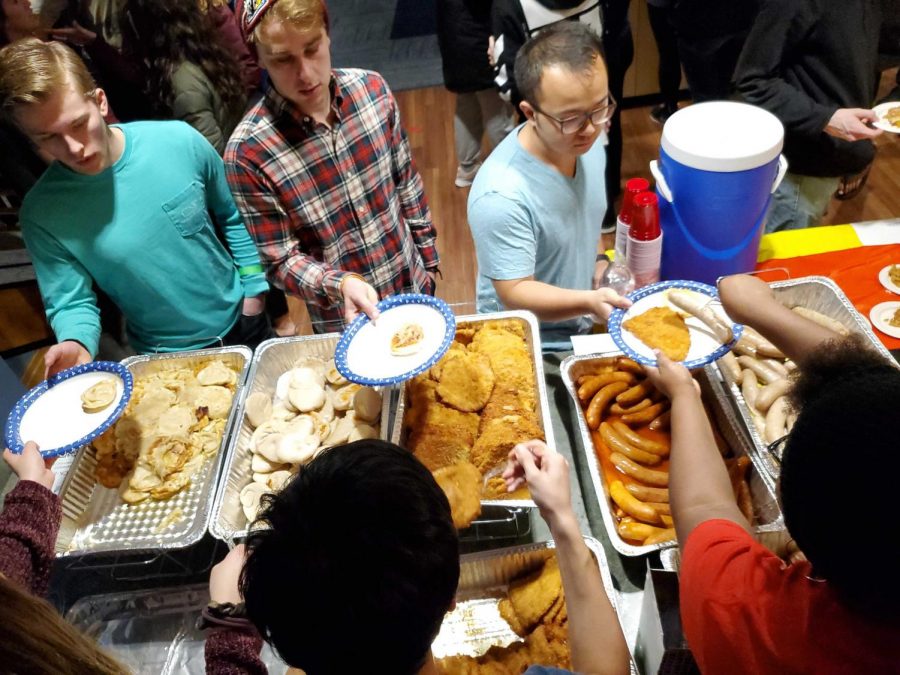 Oktoberfest, an annual beer festival held in Munich, Germany, is the largest festival celebrating beer in the world. The 16-18 day festival draws over six million people to Munich for parades, food, music and of course beer.
In Cleveland, a city that Cleveland SCENE called "a city built on beer," it's no surprise that many local breweries have introduced their own version, giving Clevelandians another excuse to drink.
The Upper Class Community Council (UCC) of the Residence Hall Association (RHA) has put its own twist on this popular event by hosting its annual UCCtoberfest on Saturday, November 9, an event that dates back more than half a dozen of years.
Although Oktoberfest traditionally takes place in late September or early October, UCCtoberfest took place last week, and around this time last year as well, due to all the planning associated with it.
"We require every council to host an initial event that introduces them to the community, and that usually takes place in late September or early October," said Doug Spizarny, third-year student and executive chairman of RHA. "After planning this event, UCC moved into planning for UCCtoberfest. With a lot of planning, including a large order for supplies and food, it's hard to have a lead time. fast execution for the event.
It was this careful planning that moved the event from an hour earlier, from 8:30 p.m. to 11 p.m. last year, to 7:30 p.m. to 9:30 p.m. this year, as attendance last year was lower than in previous years.
Attracted by the offer of a pint glass from each of the first 100 participants, a line snaked through the house, even before 7:30 p.m.
In total, over 200 students attended the event, a slight increase from the expected attendance of 175 people.
The mug glasses were a huge hit and UCC ran out of them about an hour into the event. For attendees who arrived after the initial rush and missed the freebie, UCC provided schnitzel, bratwurst, pierogies, beer (for those over the age of majority), cider, and apple and cheese pie. pumpkin, part of which is provided by Das Schnitzel Haus and Hofbräuhaus.
"The food was really great – I especially liked the pumpkin pie," said third-year student Kate Haering. "Overall a really fun way to bring German culture to campus."
The event did not go without problems, however. A few restaurants canceled orders, so board members had to choose food the same day. "Also, when people showed up to pick up food, sometimes the caterers weren't ready, which caused a lot of delays in picking up," Spizarny said.
Still, the event turned out to be a great educational experience for many students, as well as a social event. UCCtoberfest was held in the village at the 115th's House 4 Great Room, a central location in the village.
Other upcoming RHA events include Friday, November 22 from 8 a.m. to 10 a.m. at the corner of Murray Hill and Adelbert, and Cedar Community Council's Cedar Coffee House event on November 22 from 6 a.m. to 6 p.m. 8 p.m. at The Spot, with free food and community performances.