3-day event to celebrate German heritage this weekend | News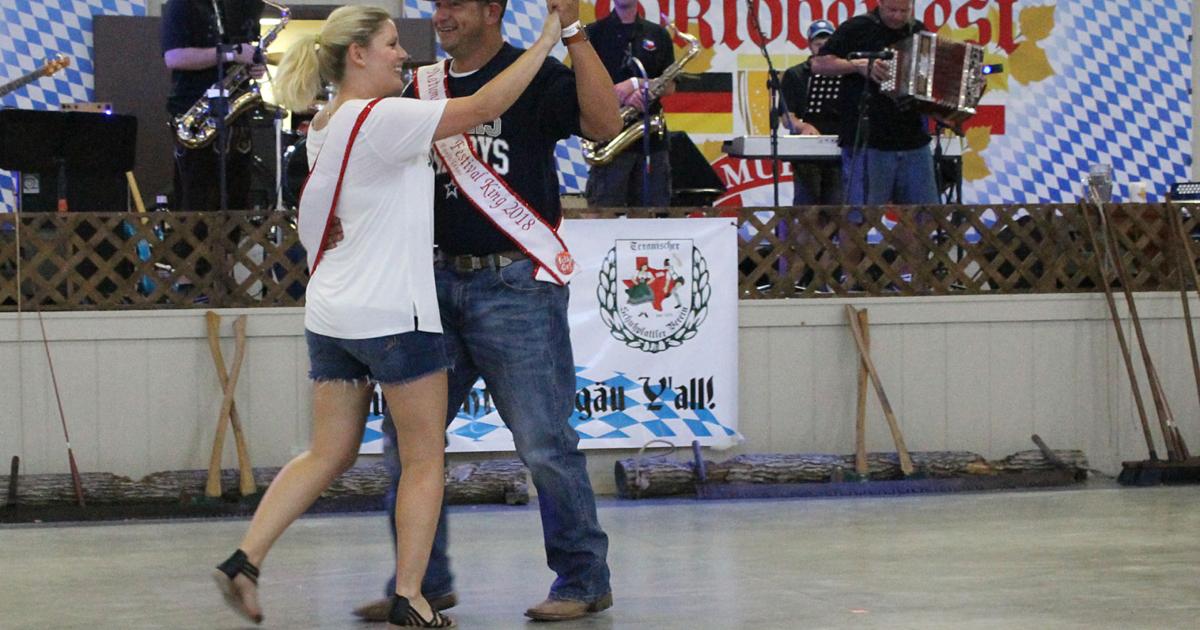 If you are going to:
What: 8 from the Münster Chamber of Commerceand Annual Oktoberfest
When: 4 p.m. to midnight on Friday, Oct. 2, 10 a.m. to midnight on Saturday, Oct. 3, and 10 a.m. to 6 p.m. on Sunday, Oct. 4.
Where: Furhman Hall at Heritage Park, 301 N. Ash St.
Put on your dirndl or lederhosen and get ready for the 8 de Muensterand Annual Oktoberfest.
For the first time this year, the event will span three days – Friday October 2, Saturday October 3 and Sunday October 4, according to Muenster Chamber of Commerce director Lilly Palmer.
"Everyone is opening up," Palmer said, explaining why the event that drew around 7,500 people over two days last year is being held during a pandemic. "Our facilities are large to accommodate. This is our second largest fundraiser for our community through the chamber and our organizations depend on it.
Admission to the three-day event celebrating German heritage is at Furhman Hall at Heritage Park, 301 N. Ash St. Admission is $5 per day. Anyone wearing their lederhosen or dirndl gets in for free and there will be a "best dressed" contest on Saturday, Palmer said. Parking is an additional $5.
She said the 64,000 square foot facility allows the chamber to handle large crowds and Governor Greg Abbott issued a mask mandate in July that remains in effect for people concerned about the coronavirus.
The weekend event will begin at 7 p.m. with a blessing from Pastor Joe Keating of Sacred Hearth Catholic Church.
An 'all-Ford car show' is on Saturday morning," Palmer said. Registration begins at 8 a.m., according to Palmer.
Sacred Heart alumni are also holding their cycling rally at 8 a.m. on Saturday, she said. Registration for this event is ongoing. It was moved after the chamber's Germanfest was canceled in April due to the coronavirus. Germanfest is a three-day festival hosted by the chamber on the last full weekend in April.
Registration for the cycling rally will be accepted until the morning of the event and registrations have been postponed for those who registered to participate in Germanfest, Palmer said.
If mornings aren't your thing, don't worry. Barrel tapping isn't until noon Saturday, depending on the chamber. The mug lifting contest is at 7 p.m.
"Last year we had almost 60 attendees," Palmer said. "Pretty impressive."
At 8:00 a.m. on Sunday, a 5K and a half marathon will take place. Anyone interested can register that morning, Palmer said.
At 2 p.m. Sunday, the "famous sausage dog races" are set to begin.
Throughout the weekend, attendees can enjoy a variety of dishes – including German – and attend an array of live entertainment.
"Our event is cultural," Palmer said. "I feel like when you bring your kids there, they can have experiences as a family, whether it's trying a new dish that they might not normally eat, and watching a show to learn."
She said she strives to provide a family experience where children can listen to Polka music "to hopefully fill their hearts."
"Our artists can't wait to get on stage to perform," Palmer said, adding that she's blessed to have sponsors to keep the event going. "For the chamber, we are thrilled to have this event for our community as all of our organizations benefit from it."