Cove woman says her German heritage helped her prepare for last week's weather emergency | Herald of Copperas Cove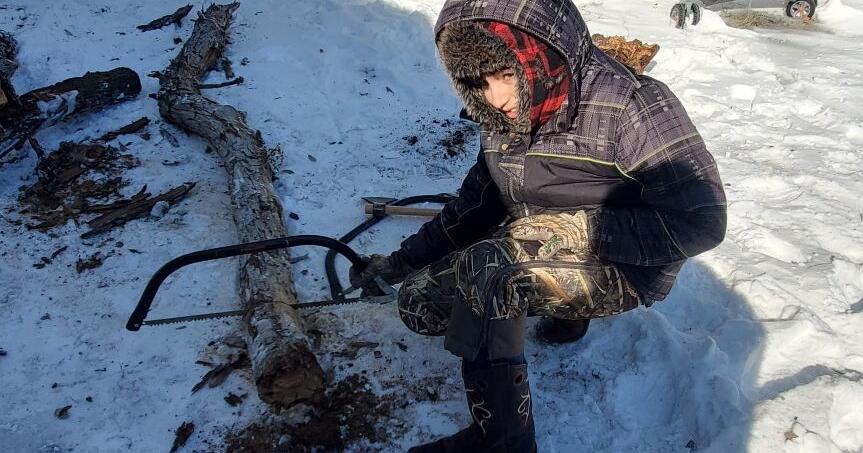 Where Jasmin Smith was born and raised, the harsh winter weather is not a particularly unusual occurrence, and although her home overlooking Ogletree Gap lost power and water during last week's storm , she was perhaps better equipped to deal with it than others.
"We lost power around 5 a.m. Monday and didn't get it back until Wednesday morning I believe," said Smith, who lives with her husband and two children, ages 11 and 14.
"It was off for two days, then finally we had power – and then the water stopped. For us up the hill, we just got some water today (last Sunday We have a two story house and on the ground floor the pressure is still a bit low, but on the top floor there is almost no water coming out…in the sinks, toilets, never mind.
"We were lucky enough to have a fireplace, so we lit the fireplace on Monday. I'm from Germany and our fireplaces would heat the whole house. Here, it's more for — I don't know — optics? If you have the fireplace on, you must sit in the living room next to the fireplace.
"It made a difference, but if we were too cold we would get out and sit in the car for a bit, turning the heating on full blast. Then a friend of ours who still had electricity and water let her come there and we got hot soup, and she let us spend the night (Monday).
"The children were playing in the snow; having fun sliding down the street because there were no cars. Tuesday we came home and picked up all the wood and whatever we could find in the yard, and just waited.
"It really wasn't that bad. It was manageable. »
With the power out and temperatures dropping well below zero, the Smiths gladly accepted their friend's offer to help, but not before husband Andrew saved the day – or at least the morning. – with clever improvisation.
"We had a lot of supplies," Smith said. "We buy what we call relief milk. Do you know how to get almond milk in tetra packs? We always have some on hand just in case because you don't have to put this milk in the fridge and it lasts three months or something unless you open it.
"When my husband realized we had no electricity…I need my coffee in the morning, so he has a small bowl with a stick (mortar and pestle) that you use to grind the seeds and everything, and he ground the coffee beans in his hand and he put a little camp pot in the fireplace, he was pretty good.
"My friend lives where these tornadoes hit last year (Big Divide area) so we drove there and then parked our car at the top of the hill. was only 2 miles to their house so we just walked down the hill.
"We could have brought it down, but we didn't know if we would be able to bring it back up.
"Other than that, we didn't go anywhere until yesterday (last Saturday). My husband went to the grocery store and he said the streets were finally good, so we went to his parents. They live in Kempner, and they had hot water and electricity and everything, so we went there to take showers.
Their home's water service was restored last Sunday, so the Smiths are working like dozens of other families to get back to normal. Jasmin says she thinks things could have been handled better — locally and across the state — but she also understands why the situation has reached a crisis level.
"It was pretty crazy," she said. "For me, like I said, I'm from Germany and we have cold weather there. We have a lot of snow, but something like that never happens because cold weather happens all the time Here, it happens once in what… decades? So no one is prepared.
"I think it should have been handled better, but it only happens once in a blue moon, so how can you handle a situation like this if you don't know how, or it doesn't happen almost never ?
"I've seen all the posts on Facebook about how they should have had snowplows and salt and so on, but buying these machines is very expensive. All the salt – where do you store it You might not need it for years.
"I can see both sides. Some people still don't have power, I believe, and that's just crazy. But how do you handle a situation like that if you have workers who have to go out in that weather and no one knows how to drive in that weather or has the clothes for that weather.
"We have big winter coats, snow pants, winter boots. It's that German mindset – hey, in the winter you need warmer clothes.
"A lot of people here don't have those things. People are not prepared for this kind of weather.