Historical Chronicle: Reflection on the German heritage of Lake Geneva | Local news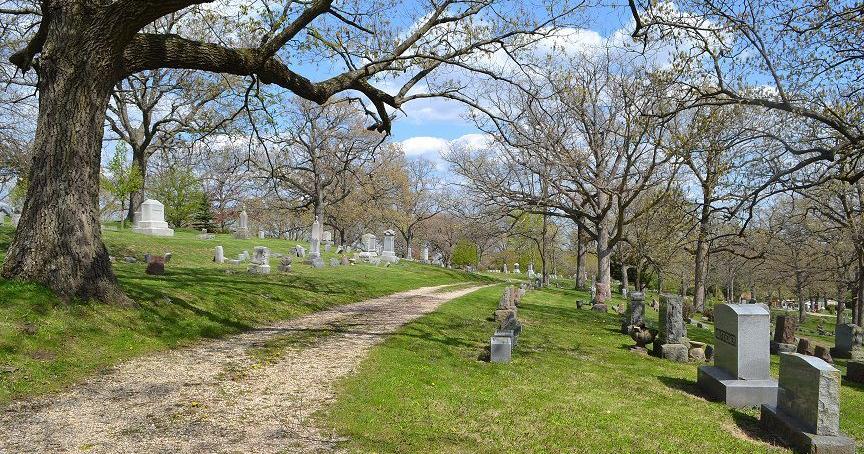 Patrick quinn

One of the formative developments in the history of Lake Geneva and its surroundings has been the migration of people from Germany to the region, in particular to the canton of Lyon, and the eventual displacement of their descendants into Lake Geneva. I have already written about several of these immigrant families of German origin, including the Malsch family. Among the descendants of these immigrant families of German origin, only the Vorpagel family may outnumber the Malsch family.
A look at the names on the gravestones scattered around Oak Hill Cemetery, combined with the fact that the names of 50 Vorpagels are noted in the Obituary index of Lake Geneva, a massive volume published by the Walworth County Genealogical Society, illustrates how prolific the Vorpagel family was. There are far too many Vorpagels who have lived on Lake Geneva for me to be able to relate their whole life in this column. So I will only tell the life story of a few Vorpagels, several of whom I have known over the years.
Open house, big band concerts and other events planned on the Riviera once the renovations are complete
Perhaps the best-known first member of the Vorpagel family was Julius Vorpagel Sr. (1842-1935), who lived on a farm adjacent to Lyon and is buried in the Lyon cemetery. He was a Civil War veteran as a Private in Company H and Company D of the 9th Wisconsin Infantry Regiment. His brother William Vorpagel was also a member of the 9th Wisconsin Infantry, which was an organized regiment in Milwaukee, made up of soldiers of German descent. Most of the German immigrants who came to the canton of Lyon in 1870 and 1871 did so while modern Germany was being assembled by Otto von Bismarck (1815-1893), who merged the kingdom of Prussia with smaller German states to form a much larger Germany.
Julius Vorpagel, Sr., however, came from Germany to the Canton of Lyon in 1857 before the Civil War with his sister, Henrietta Vorpagel Smith (1820-1908) and his three brothers, William (1833-1918), Fred ( 1830-1909), and August (1845-1918) Vorpagel. Julius Vorpagel, Sr., was born May 19, 1842 in Cochem-Zell, Pomerania in the Rhineland-Palatinate region of Germany as the son of Karl Vorpagel (1780-1854) and Mary BublizsVorpagel (1790-1850). Sadly, Julius' mother passed away when he was 8 and his father passed away when he was 12. Julius grew up in Lyon Township before enlisting in the 9th Wisconsin Infantry during the Civil War. After his return to the canton of Lyon after the Civil War, he was a farmer.
As I was growing up in Lake Geneva in the late 1940s and early 1950s, many Vorpagels lived on Lake Geneva. My grandparents and other inhabitants of Lake Geneva used to pronounce Vorpagel's name as "Forpeckle".
The first Vorpagel that I got to know well was Wayne Vorpagel. Wayne had grown up just east of Springfield. He was a year older than me. We were students together at the Lycée du Lac Léman in 1956-57 and 1958-58. Wayne was a star athlete who excelled at football and baseball. He and I were teammates on the Lake Geneva High School football team in 1956 and 1957, and on the Badger High School football team in 1958. Wayne was also a superb outfielder on the high school baseball team. After graduating from high school, Wayne got a job as a letter carrier at La Poste du Léman.
He and I worked together at La Poste du Léman until I left La Poste and returned to Madison after the birth of my eldest daughter in 1966. Wayne spent the rest of his career working for La Poste du Lake Geneva. Wayne and his wife Elaine Cammers Vorpagel now live in a housing estate just east of Lake Geneva, next to St. Frances de Sales Catholic Cemetery. His grandson, Nick Vorpagel, is co-owner of the Lake Geneva Country Meats store on Highway 50 east of Lake Geneva.
Another Vorpagel I knew was an old man when I met him while delivering mail for Lake Geneva Post. I very much regret having forgotten his first name. He owned a small garage between Water Street and Walworth Street in the "Crawford" neighborhood. One day while delivering mail I noticed what looked like an "old" car in Mr. Vorpagel's garage. I contacted him and asked him if I could see the car. He gladly accepted and opened the garage door. Inside, I saw an old black car that was propped up on four concrete blocks. I asked Mr. Vorpagel when he last drove the car. "I have never driven this car. I don't know how to drive, "he replied.
The car was a 1936 Chevrolet. Mr. Vorpagel had been a gardener on the PK Wrigley waterfront estate and Wrigley had given the car to Mr. Vorpagel as a Christmas present in 1936. I asked Mr. Vorpagel if he would be ready. to sell me the car. "Maybe," he said. "Depends on how much you give me for the car." I had just cashed my paycheck and had quite a few $ 20 bills in my wallet. I pulled one out and handed it to him. "Sold," he said.
After I left work, I grabbed a gas can, filled it, and with the gas can and a tire pump returned to Mr. Vorpagel's garage. I poured gas into the Chevrolet's fuel tank, refilled its tires, put the car key on, and hit the accelerator a few times. To my great joy, the car suddenly started when it hadn't been driven for a quarter of a century! I drove the car home, and for the next two or three years, I drove it everywhere, including as far as South Bend, Indiana, where I watched a Notre Dame football game. -Lady.
The next Vorpagel I got to know was Sandy Vorpagel. She had married my closest friend in high school, the late Ken Rothengass. Ken had grown up in a small house on Water Street, near Mr. Vorpagel's garage. Like many other Vorpagels, Sandy's father had been a gardener in a lakeside estate. Sandy worked in a bank on Lake Geneva. Now retired, she lives in Williams Bay.
While delivering the mail from 1959 to 1966, I got to know other Vorpagel from Lake Geneva. I quickly realized that they belonged to one of the most prolific families of German origin in the Lake Geneva basin. As a result, more of their life needs to be told, which I hope to do in a future column.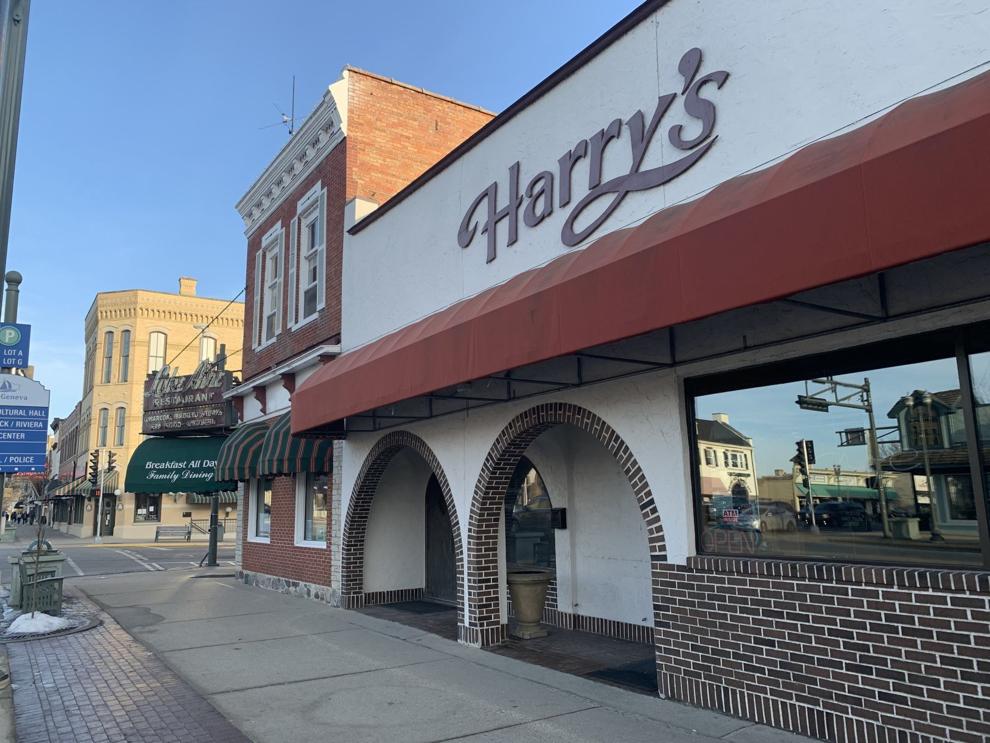 Over the years, visitors to the restaurant have included Al Capone, Jerry Van Dyke and many more. It now remains closed after 98 years of activity.